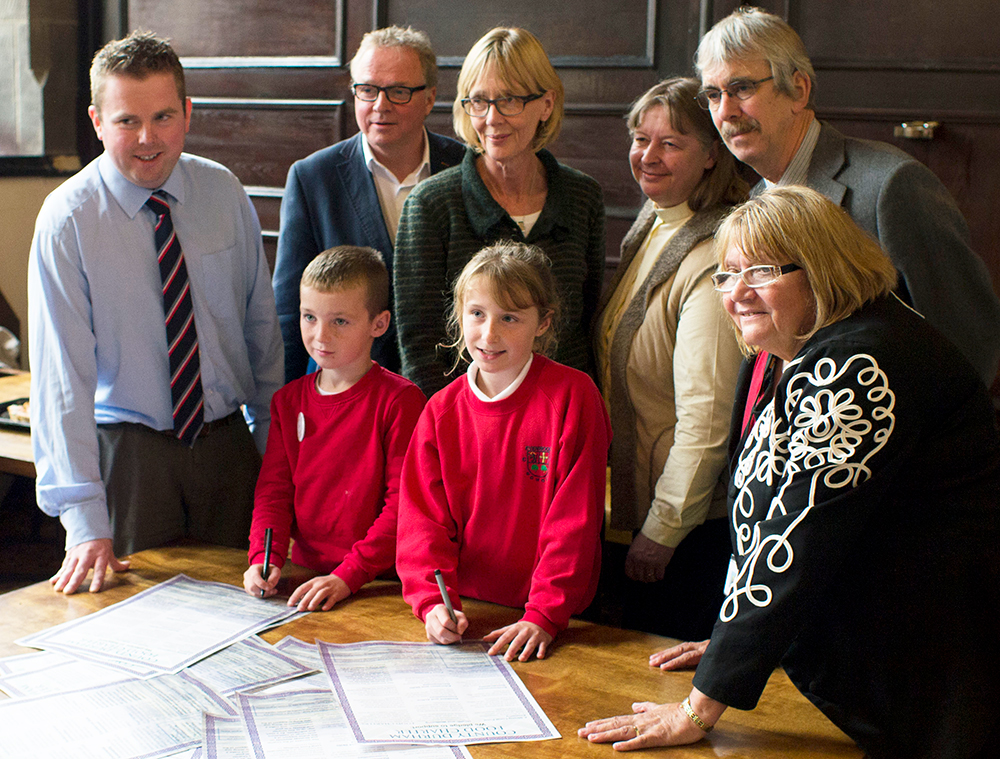 The launch of the County Durham Food Charter
A Brief History of Food Durham
2011 – 2014 : Phase 1
Where we had conversations with a diverse range of local residents and organisations, through workshops, one to one meetings, and small group meetings. The result was the County Durham Food Charter in 2013, and the Sustainable Local Food Strategy and the County Durham Food partnership (Food Durham) launched in 2014.
2014 – 2017 : Phase 2
Developed two main strands of work from the Strategy:
We also ran a Sustainable Fish City Campaign in Durham City and were awarded 5-Star Fish City status in 2016.
Other work included:
a collaborative Public Sector Procurement Group that shares information and expertise to assist more sustainable food procurement. Annual half-day conferences have been held since 2016
hosting the annual Big Dig for community gardens
running the #Pumpkin Challenge
Waste Less, Save More project
Launched Sugar Smart Durham campaign
The County Durham Food Charter was launched at Durham Marketplace alongside the monthly Farmers' Market on 19 September 2013.
We launched the charter because food consumers were becoming increasingly distanced from food production, with accompanying loss of skills in food production and preparation. Most people agree that 'business as usual' is not an option. The Charter, and the accompanying Sustainable Local Food Strategy, together with similar activities across the UK, are creating a movement for a more sustainable food system.
FOOD DURHAM ANNUAL REPORT 2015
File: PDF
Pages: 10
Size: 604kb
Download PDF
FOOD DURHAM ANNUAL REPORT 2016
File: PDF
Pages: 13
Size: 1.2MB
Download PDF